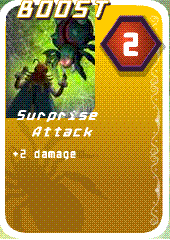 Name: Surprise Attack
Type of Card: Yellow (Attack)
Boosts Red polygon by +2.
This card is the second weakest attack card in the game.
Description
The Super Size card is found in the "Battle for Arachna" online game.
Notes
This and other Battle Cards only exists in the online game.