Wiki created August 31, 2006‎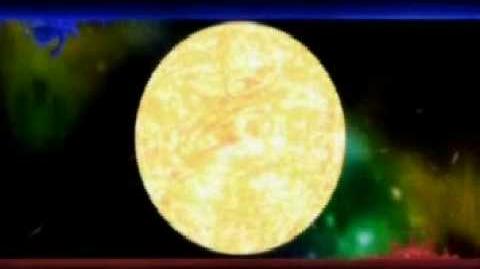 Welcome
Welcome to Spider Riders Center
Hi welcome to Spider Riders Wiki, we welcome anyone who can help this wiki out! We are currently trying to find one or two more ACTIVE admins, if anybody would like to be an admin then please leave a message on my talk page! SpiderRidersCorona 16:28, August 11, 2011 (UTC).
We also need some rollbacks too.
The young Hunter Steele searches for the legendary Inner World by following the instructions in his grandfather's journal. He enters a cave where he finds a mysterious Manacle that attaches itself to him. A spider startles Hunter, who falls into a hole to the center of the Earth and into the subterranean world of Arachna. There, he discovers a small group of elite warriors struggling to survive and to save Arachna from the attack of giant insect mutants. The warriors are teenagers, each fighting with the help of their own 10 ft. (3.0 m) battle spiders. They call themselves "Spider Riders".
There is a prophecy that says an Earthen, like Hunter, will bring disaster to the Inner World. Princess Sparkle of Arachna mentioned it in the beginning of the television series, pondering "I wonder if he will bring doom to us...or to them".
Featured
Featured Article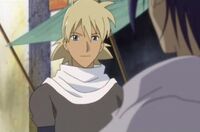 Slate is a past Arachna knight. He is Igneous's best friend and friendly rival.
Slate was once an Arachnian knight who was a good friend and rival to Igneous. They were both known as the legendary "Fang and Claw of Arachna" to everyone. However, he left the rank of knights a long time ago to take care of the people in his small village.
Years later Slate returned to Arachna, but challenged Igneous to a duel to the death. Hunter Steele did a little investigating and found out Grasshop had taken a pendant of value from Slate and said he would return it once Slate defeated Igneous. In exchange for defeating Igneous, Grasshop agreed not to destroy Slate's village. Hunter and Shadow were able to successfully drive away Grasshop's occupation force.
Hunter later found Slate and Igneous, informing them of the truth. Even though the Invectids were gone, the two knights still fought and they concluded that they were equally matched. Read more about Slate...
Poll
Poll
Please vote for next months Featured Article
What should next months featured article be?
Navigation
List of Spider Riders Episodes
Series Overview
•
Spider Riders (Manga)
•
Battle for Arachna
•
Battle Cards
Calling All Spider Riders
•
Spider Riders Japan Themes
---
Humans • Spiders • Invectids
Arachna Power • Oracle Keys • Oracle's Handmaid
Site
Site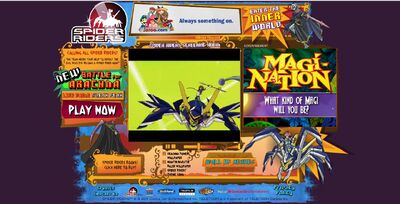 Spider Riders Official Site- http://www.spiderriders.com/
Play games, shop, view the Wall of Heroes.
w:c:Animanga:Spider Riders